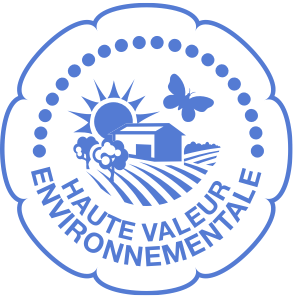 Our Environmental commitment
—
Certified HVE niveau 3 in August 2016, our use of the twenty hectare vineyard is the subject of permanent attention in order to :

1
Decrease the impact of treatments and fertilizers
We have chosen to ban herbicides and insecticides on our vineyard: The tillage with appropriate mechanical means (intercep. Type) has become central in the conduct of our operation.

Whenever it's possible, we are replacing chemical synthesis products with approved BIO CONTROLE products made from natural substances of mineral origin.

We use exclusively organic amendments
2
Promote the richness of biodiversity
We are careful to preserve and enrich biodiversity by planting fruit trees and hedges around our vineyards. We also install nest boxes on the site of all of our plots

We are active members of the association Aster Alba created in 2018, whose objective is the knowledge, safeguarding, enhancement and promotion of biodiversity in the Côte des Bar.